Valencia Grand - Pre-Construction
Jeff has helped over 175 clients build new construction homes!!
"We couldn't imagine how we could build a house and live 1100 miles away from Boynton Beach. Your advice in making choices, from the lot we chose, to the types of lighting in certain areas were so valuable. We know that we would have made some very serious mistakes if it were not for your help.....The photographs you sent us helped us feel that we were really involved in building our house. We would advise anyone considering a new house to have you help them".
"Your patience, reliability, and experience eased our way through.....every step, from initially helping us choose the model and lot number in January, to our very important and exciting closing date in August. Between those very busy and decisive months you were also very helpful, offering your knowledge and expertise, and making practical and useful suggestions concerning options to include in our new home".
---
Call Now to discuss how I can help you.
It is best to call (561) 496-2000 before you visit!
---
Frequently Asked Questions
G.L. Homes has their own sales staff. Do you compete with their staff?
Absolutely not. I work in partnership with GL sales representatives as well as their design and construction team. If you are concerned working with me will have any negative effect on your sales representative, please call and ask them.
Will your services cost me any money?
Not a dime! I have no transaction fee, closing fee, or any fee for that matter. I am paid a commission from G.L. Homes.

What benefit do I have working with you on a new construction house?
When working with a builder, many agents will check their clients in, and let the builder's sales staff take over from there. My business is based on service. I provide the following services when working with clients on new construction
Lot Selection - The decision on choosing a lot is an important one. There is no such thing as the "best lot", but there is such a thing as the "best lot for you". I ensure that you understand everything you need to know about a lot before making the decisions. Exposure, placement within the community, and view are all important factors. Experience is the key and I have the experience to know what to look out for in choosing a lot.


Upgrade Selection - With over 175 homes built by my clients, experience is the key word. Time and time again my clients have told me that my input while selecting their upgrades, colors etc, has been vital. Please visit my homepage to view some of my testimonials.


Pictures and Video - Most of my clients live out of state. It is hard to know week by week what progress is being made. Please Click Here for a sample of what my clients experience once their house is being built.


Quick Delivery Homes - Unlike most developers, G.L. Homes builds "Quick Delivery" homes also known as "Spec Houses". These homes are available either immediately, or in the very near future. I stay updated on GL Homes' current inventory and based on your needs, can assist you in selecting a Quick Delivery Home that suits those needs. Note: Promotional discounts offered by G.L. Homes on quick delivery homes may apply. Please call me for details.


Contract Negotiations - G.L. Homes does NOT negotiate their listed prices. You will pay the same price for your home with or without me, however you will receive all my services at no cost.
I have already visited Valencia Grand. Can we still work together?
GL Homes changes their policy from time to time. Based on previous and current grand openings, I expect the answer to be yes. I suggest you call me before your next visit. We can discuss my services and whether we are able to work together under GL Homes' policies.

Will I get a better price from G.L. Homes if I am not working with a Realtor?
The answer is simply NO! You will get the same price if you use the services of a Realtor or not. You will receive my services at absolutely no cost to you!!!

G.L. Homes works with Realtor's because they understand that by having the Realtor community networking for them, they are much more likely to increase sales. Their goal is to make the Realtor community their friends. If they start offering better deals to buyers when Realtor's are not part of the transaction, they will alienate the people who they are trying to befriend. Please call the GL Homes sales office and ask them for yourself.
Are there different fees when comparing a resale and a new home?
Absolutely. Purchase price aside, I can assist you in making sure you understand the financial differences between purchasing a resale vs. new construction.
---
Call Now to discuss how I can help you.
It is best to call (561) 496-2000 before you visit!
---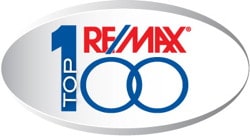 Top 10 RE/MAX agent in Florida
Top 100 RE/MAX agent in U.S.
Please visit the
Press Room
---
Valencia Grand- Boynton Beach
---
RE/MAX Direct is not affiliated in any way with G.L. Homes or any of its affiliates and is not an authorized representative or agent of G.L. Homes or any of its affiliates. G.L. Homes or its affiliates do use the services of RE/MAX Direct to list and market homes for sale in their communities from time to time in which RE/MAX Direct is acting in the capacity as a Transaction Broker."